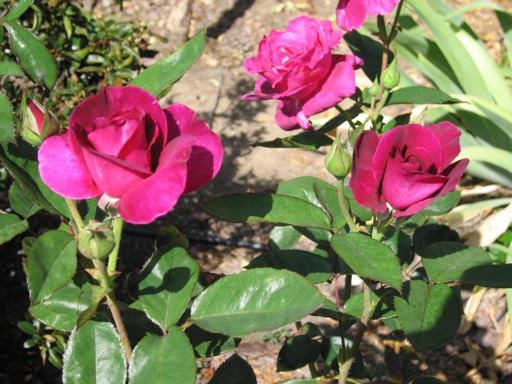 These are pictures of an Intrigue rose bush that is blooming in our yard this week. Intrigue is one of my favorite hybrid tea roses.  It has the perfect rose shape as it's opening.  Although, it tends to fade quickly soon after it's fully opened, and the flowers often get sunburned in hot weather.
I planted this rose bush as a bare root rose about 3 years ago.  It grew poorly the first 2 years, probably because it was only getting about 2 hours of direct sunlight a day, and it wasn't getting watered enough.
Roses are water hungry plants.  I now water all of my roses daily with a drip system from April through October.  Also, I moved this Intrigue rose bush to a new loaction that gets about 6 hours of direct sun daily. Now, it's doing great.  It's tripled in size in just the past year.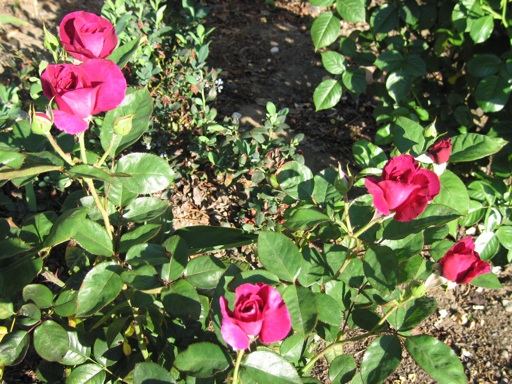 August 06 2008 10:03 pm | Roses