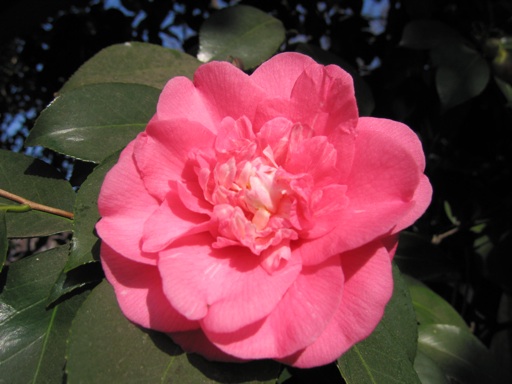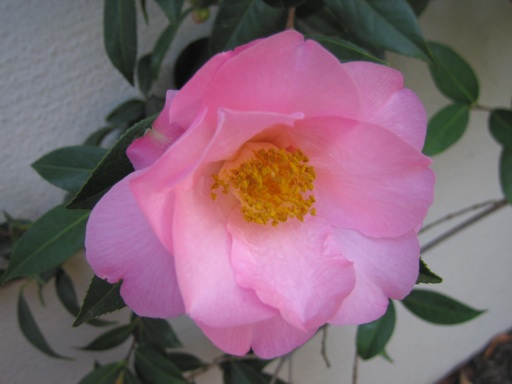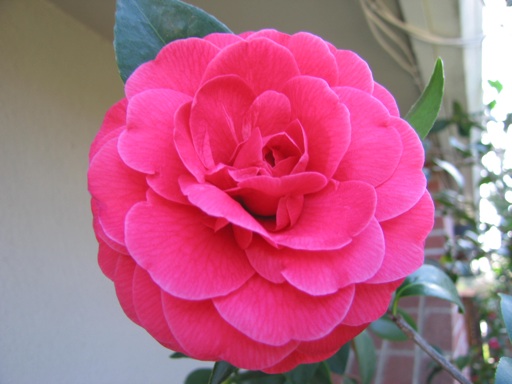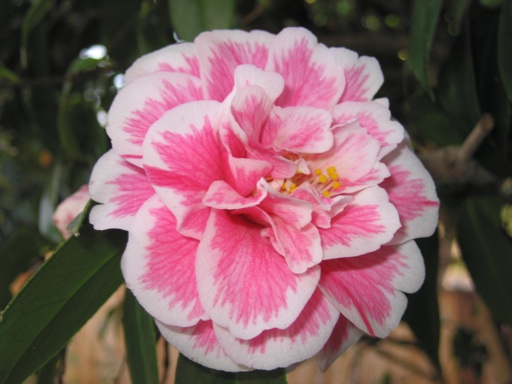 The previous owners of our house planted several camellia bushes next to the house. They look to be at least a few decades old. We are now enjoying the benefits as they begin blooming for another season.
Our camellias typically start blooming in January and continue through April. Camellias are one of my favorite flowers. They make great backyard landscaping plants for the appropriate climate. Even after blooming, their glossy attractive evergreen leaves keep them looking good throughout the summer and fall months.
The high temperatures here have been in the upper 60s and low 70s F for over a week now. Normally, the high temperatures here in January are in the 50s. Several of our camellias have started to open their first sets of flowers in the last few days, as shown in these pictures. The warm weather seems to be the cause.
Camellias prefer a shady location. Luckily, our camellias were astutely planted on the north-east and north-west sides of the house, where they only receive a minimal amount of direct sunlight. They are taller than the house now, and their top branches receive sunlight most of the day. But they don't seem to mind as long as their lower branches are shaded.
The camellias in the the first, third, and fourth pictures above are most likely camellia japonicas. My best guess is that the camellia in the first picture is Faith Variegated, and the camellia in the fourth picture is Jordan's Pride. I'm not sure what the others are.
January 18 2009 | Camellias | Comments Off on Camellias in January