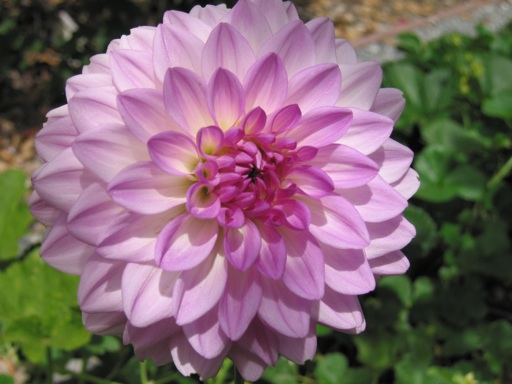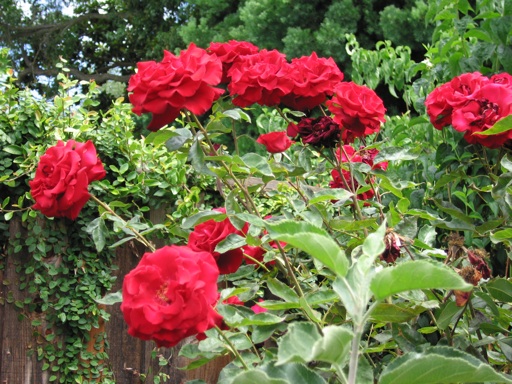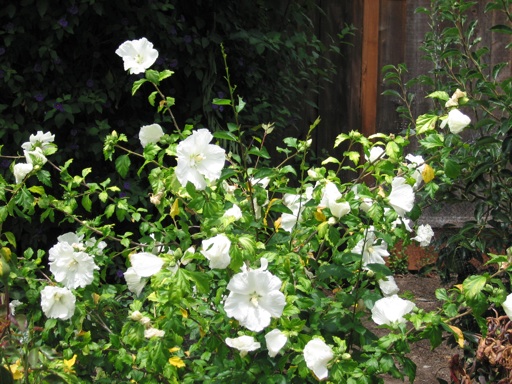 The top picture shows a really interesting purple and white dahlia I am growing this year. I have never had any luck growing dahlias in the ground. As soon as the dahlias sprouted in the spring time, the snails would devour them. They barely had enough time to grow one leaf before they were eaten. Putting snail poison around the dahlias bought some time, but as soon as it began to wash away, the dahlias would get eaten. I just couldn't be bothered to reapply the snail poison every week or two. The full grown dahlias I planted in the ground didn't fare much better.
This is the first time I have been successful growing a dahlia. It is growing in our raised bed vegetable garden, which has copper tape all around the wood borders to deter snails and slugs. The copper tape works most of the time, although occasionally one gets in.
The second picture shows our back magic tree rose, which has been in its second bloom of the season for weeks. This rose is one of my favorite roses, because it's flowers are beautiful, and they last for so long. The third picture shows a white rose of sharon that is now in full bloom in our back yard. Our roses and rose of sharon are all growing in the ground (not in the raised beds). Our snails and slugs don't seem to be interested in eating these plants.
July 18 2009 | Dahlias and Rose of Sharon and Roses | Comments Off on July Flowers