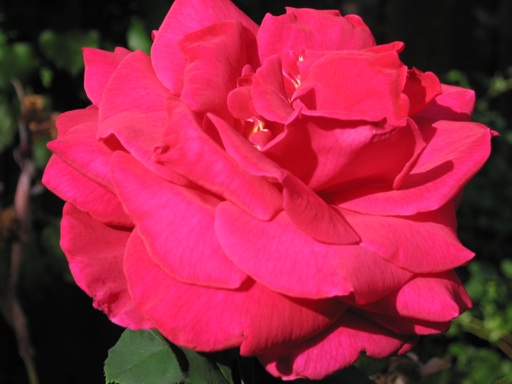 Our Mr. Lincoln rose bush is blooming again right now, after about a two month hiatus. Mr. Lincoln is a classic red rose. Its flowers have the strong fragrance of an old-fashioned rose. It's yet another one of my favorite roses.
The flowers of Mr. Lincoln are very large when they open up fully. Sometimes, I think that is when they look their best. One of the great things about growing one's own rose bushes is being able to see the flowers open up completely. The commercially grown roses I have bought usually do not open up fully.
Unfortunately, Mr. Lincoln roses tend to lose their petals just a few days after opening. So it's a real treat when numerous flowers are fully open on the same bush at the same time.
October 02 2008 06:22 pm | Roses